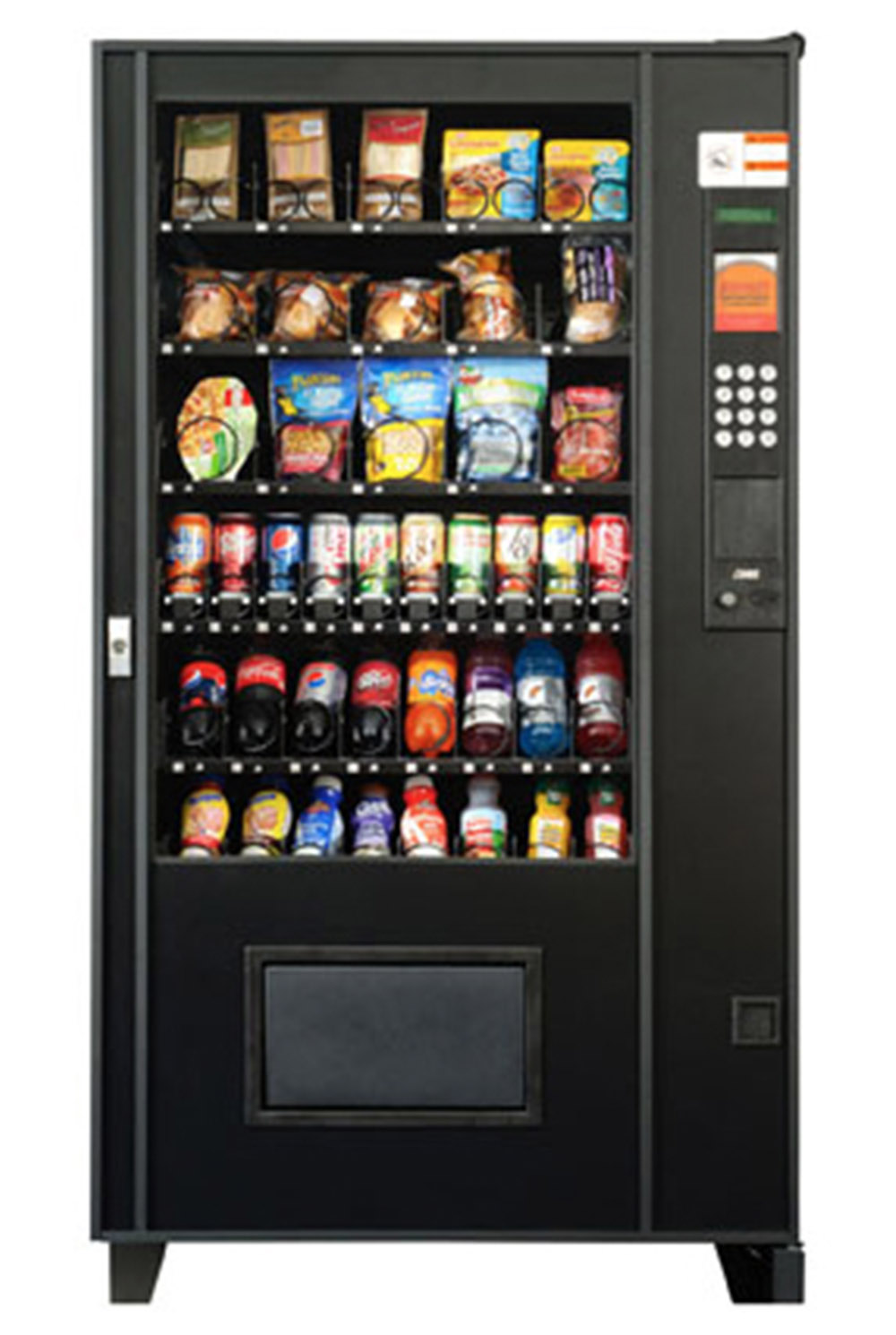 AMS 39 Combo
The AMS 39 Combo machine has been around for the last 25 years and is still relevant and reliable as they come.  With up to 36 selections, three snack rows, and two drink rows, this machine is great for a location that wants both product types but is lacking the space or traffic to warrant two machines.
Features
Up to 36 selections
Sensit Technology
State-of-the-art electronics
LED lighting
EnergySensit cost-saver
Heated Triple-pane glass
72″H x 39″W x 35″D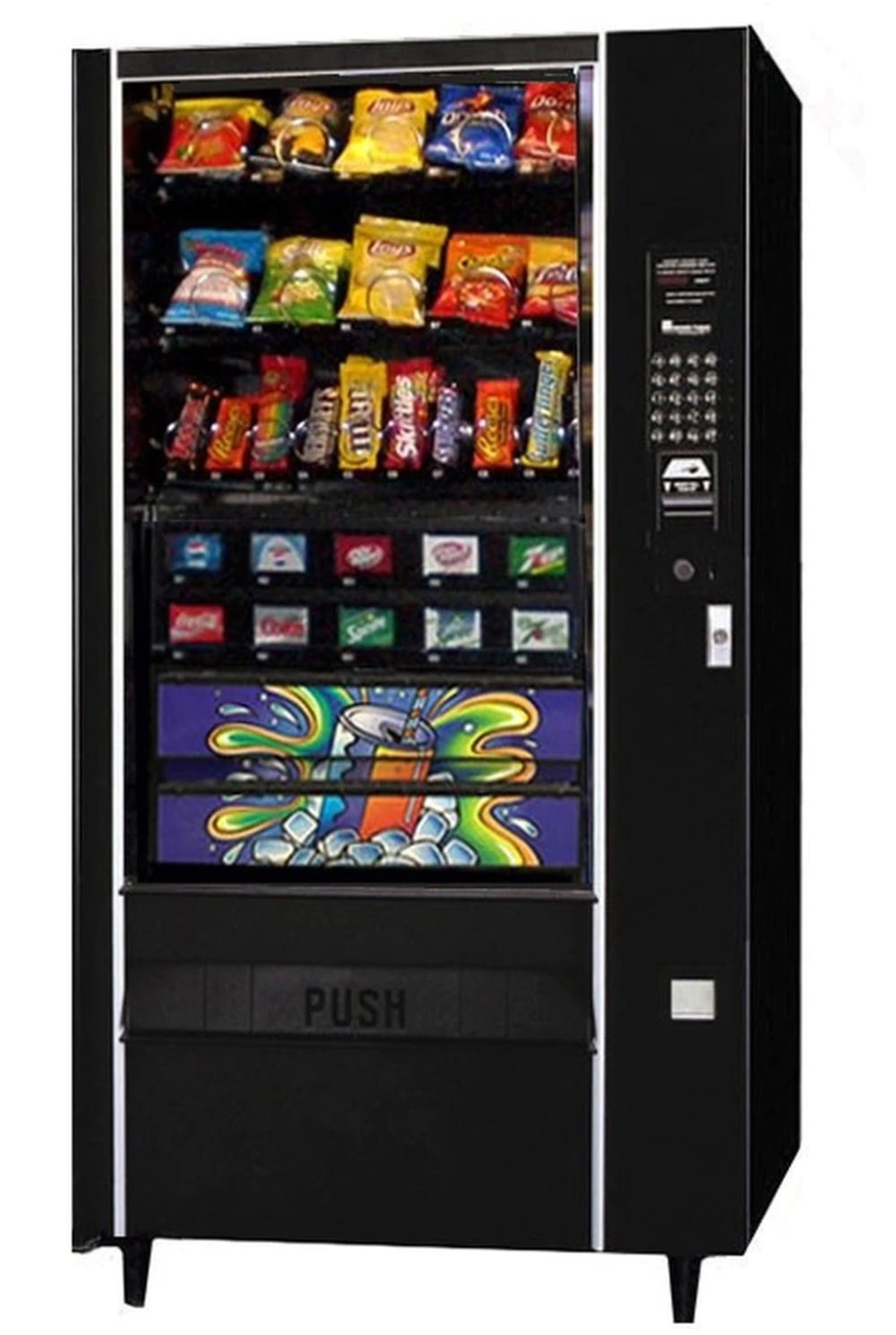 LCM 4 Combo
The LCM 4 Combo machine is another proven machine that can offer both snacks and drinks to locations that want both but can't fit two machines.  With up to 30 items, 20 snacks, and 10 cans, this machine is an excellent option.
Features
Up to 30 items
260 snacks, 180 12oz cans
72″H x 39″W x 35″D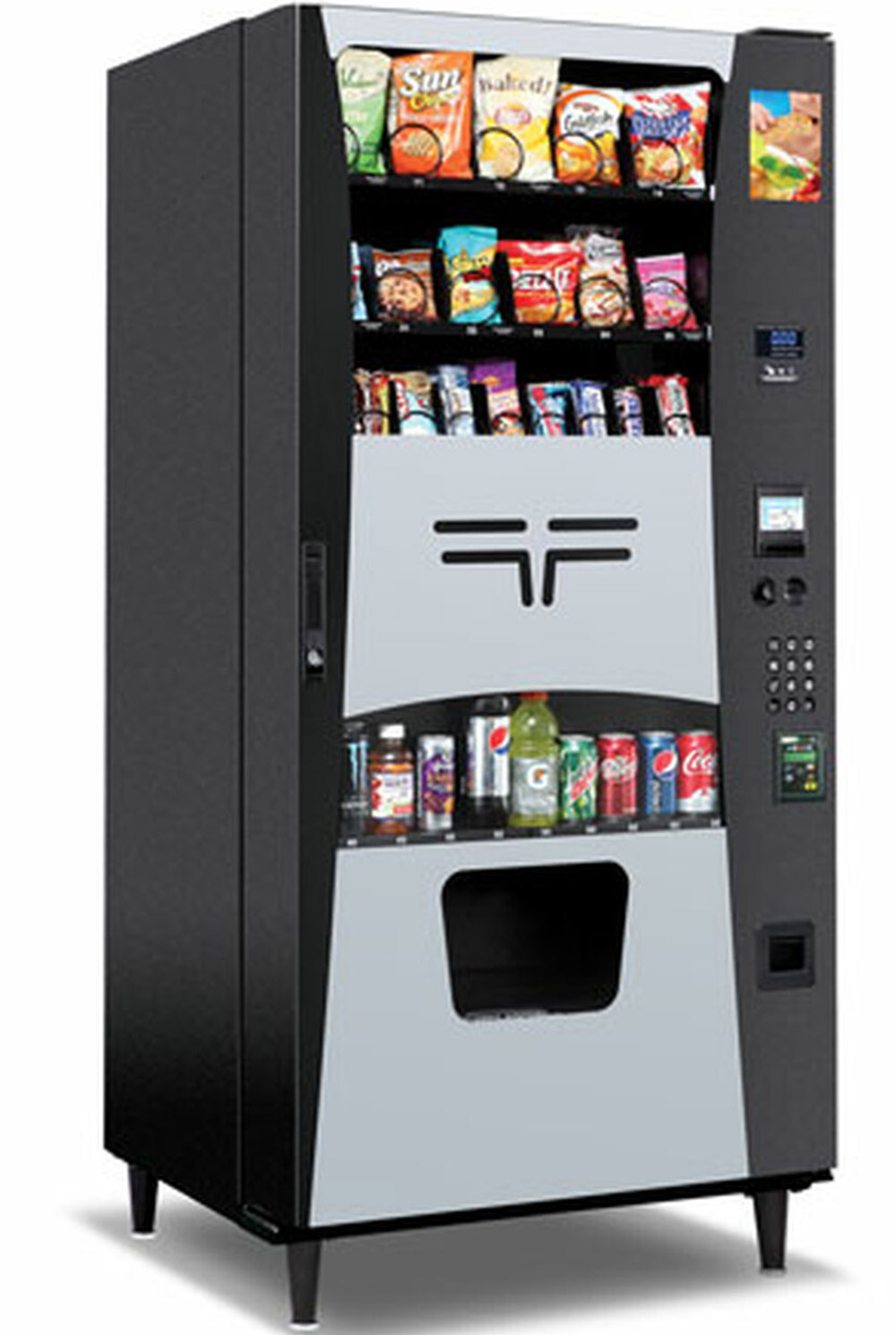 Wittern Ultimate Combo
The Ultimate Combo Machine is one of the most versatile, high-capacity snack, candy, and drink machines available. With 9 beverage options for cans and bottles and 20 snack selections, this is a great combo machine.
Features
Up to 29 selections
LED Lighting
iVend guaranteed vending technology
Made in USA
5″H x 34.5″W x 31.25″D