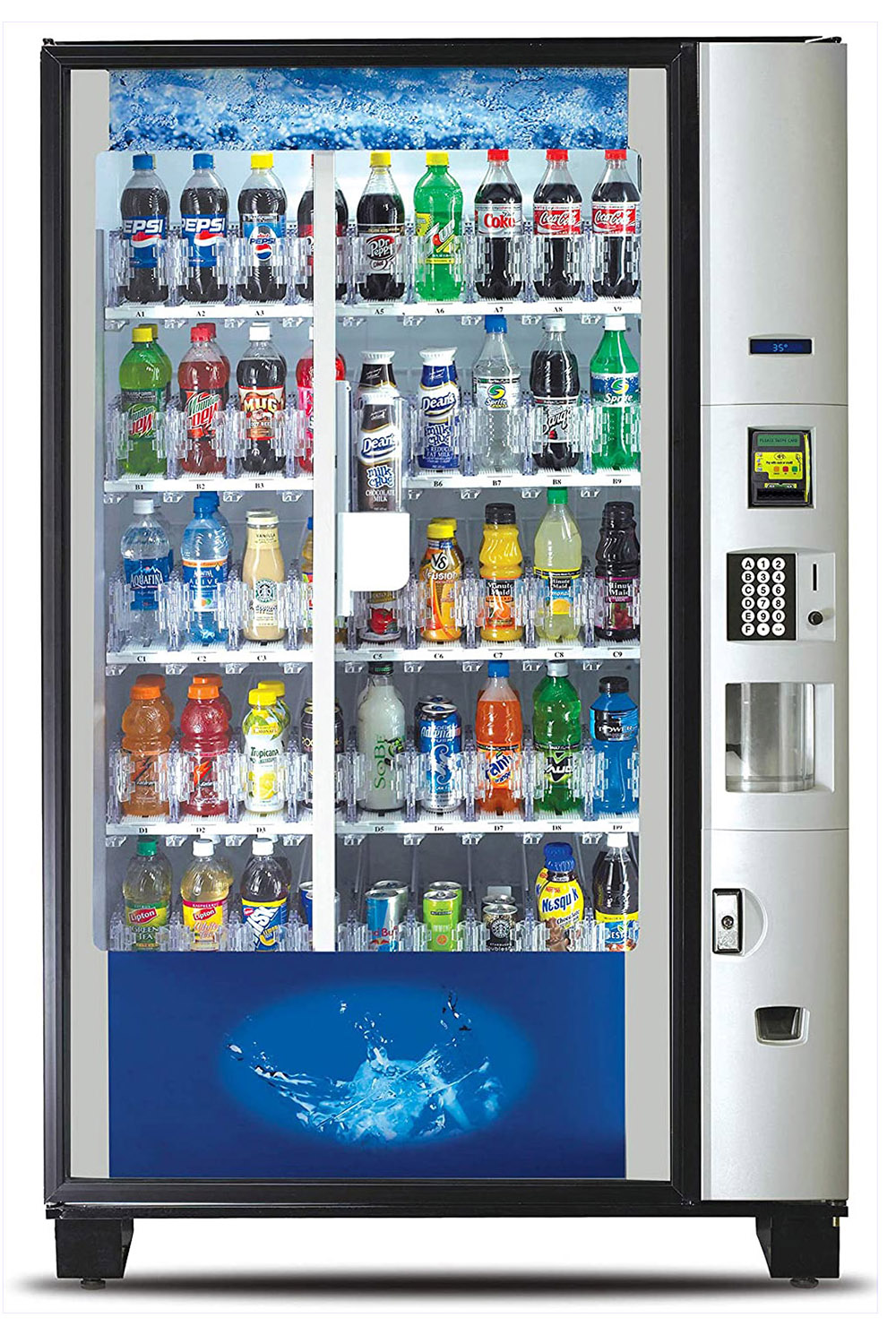 BevMax 4
Up to 45 selections and a 360 bottle capacity, the BevMax 4 is a reliable and dependable drink vending solution. The proven design engages customers and meets the standards of all clients.
Features
Up to 45 selections, 360 bottle capacity
Robotic cup allows for gentle handling allowing for glass bottles and no foaming
Multiple shaped bottles
Dual vend gates to prevent vending by shaking
Large Glass Display
72″ high x 47″ wide x 32″ deep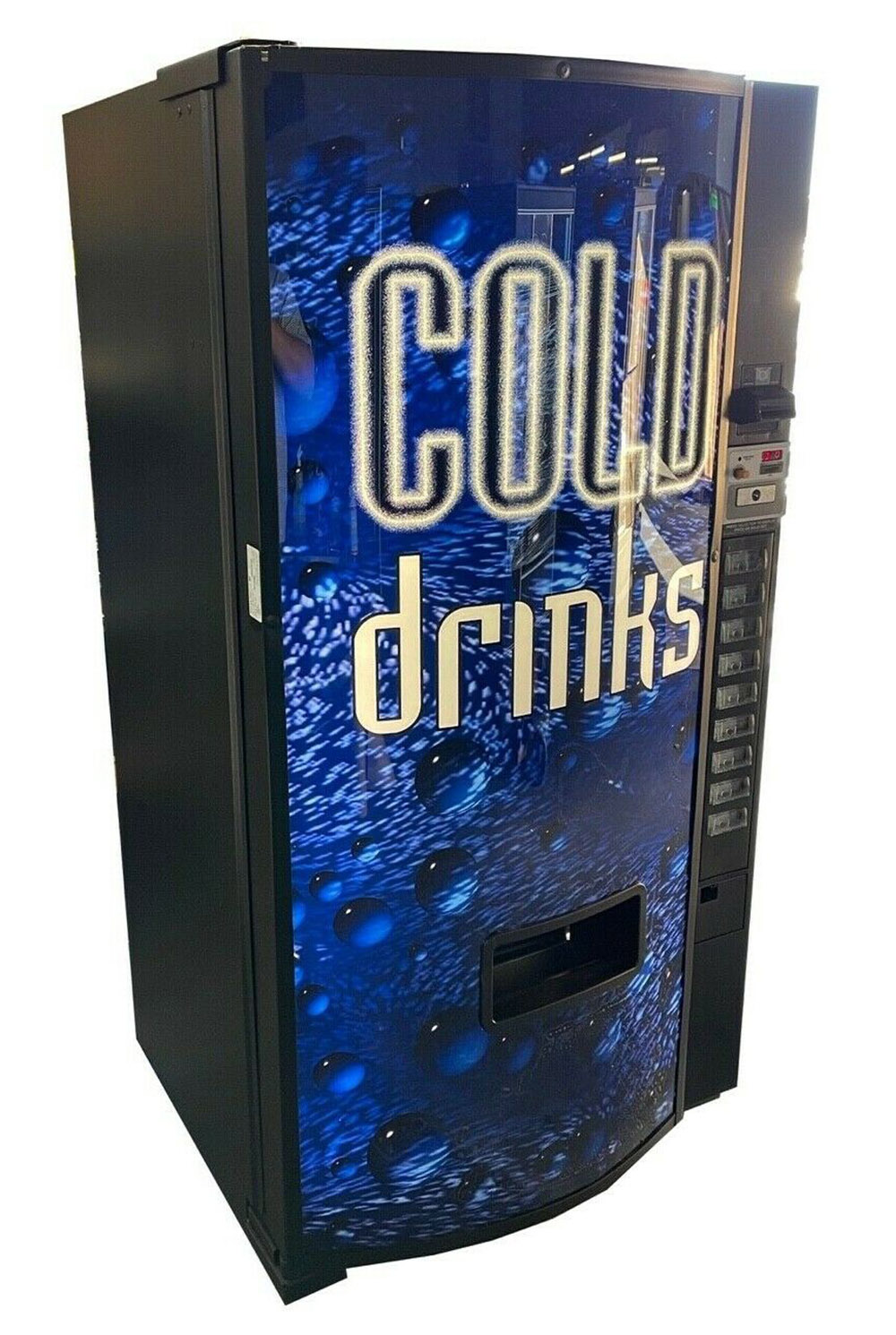 Dixie Narco 501e
One of the best-selling drink machines of all time, the Dixie Narco 501e is one of our best drink machines. These machines are used by all the major bottlers and you have probably seen them before. With 9 selections, and up to 471 can capacity (or 278 bottles), this machine is as foolproof as they come.
Features
9 selections
471 can capacity/278 bottles
72″H x 37″W x 33″D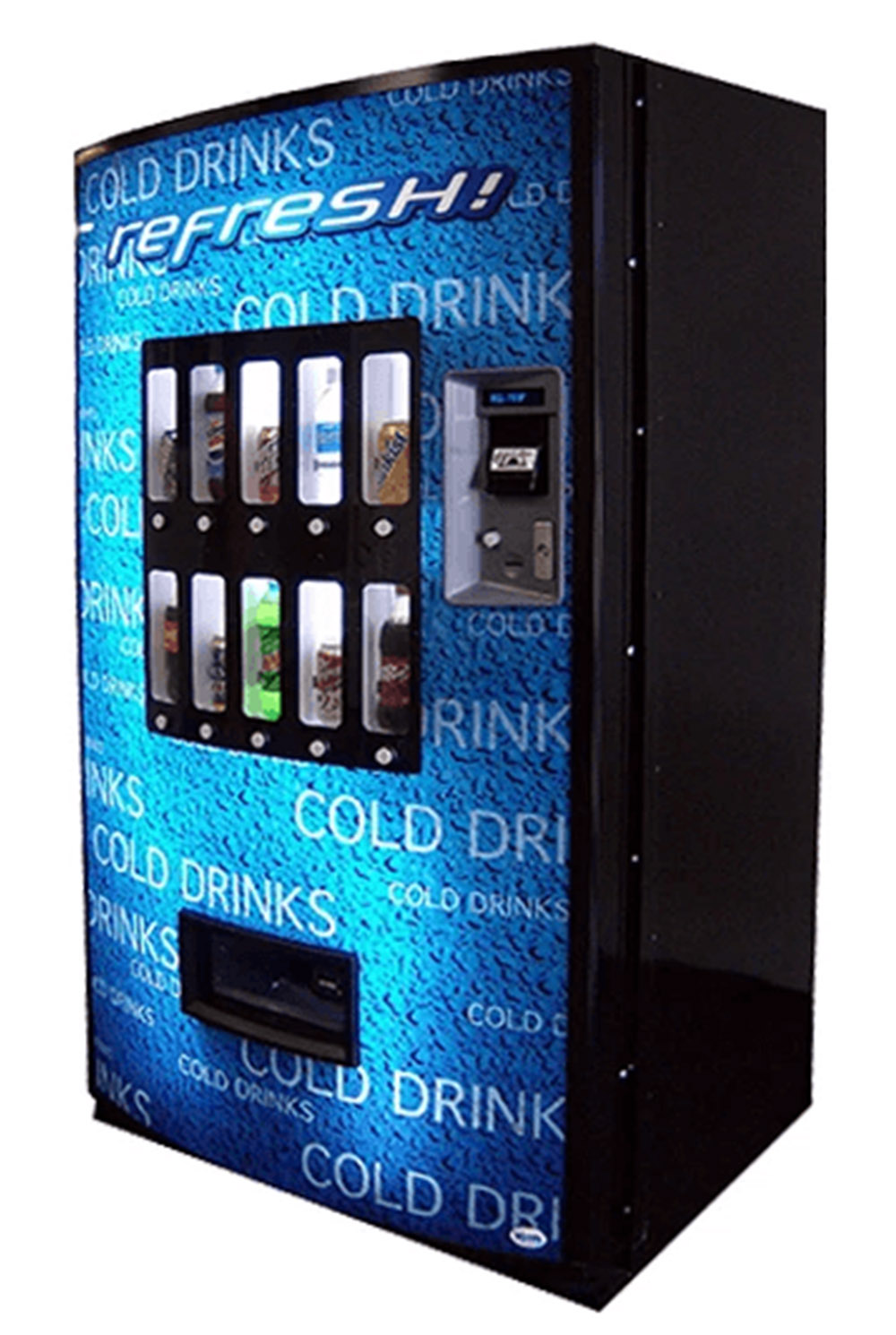 Vendo 721 Live
The Vendo 721 with Live display is a well-lit machine with LED lighting for maximum eye appeal. With up to 300 bottle capacity or 680 cans, this 10 selection machine is another great option for your location.
Features
All steal construction
Rust proof powder coating
Built in anti-theft devices
Outdoor approved (in secure location)
LED Lighting
72″H x 32.5″W x 31.5″D